Learn How To Twerk Basics - Online Course
Regular price
Sale price
$97.00 NZD
Unit price
per
An online "Learn How to Twerk Basics" course for beginners. Taking you back to the basics! 
In this course I teach you the breakdown of 8 foundational twerk moves and variations. Lead you through a basic warm up and cool down. Discuss safety, diversity and the support twerk has on the mind/body/soul/emotions. I share my personalized twerk tips and tricks, and demonstrate putting your new twerk moves together to music.
You can watch and work through the tutorials at your own pace from the comfort of your own home or anywhere! You also get life time access to the course so you can re watch the course content as many times as you need!
Who is this for:
This online "learn how to twerk basics" course is designed for brand new beginners. You do not need any previous dance experience. At Ride Your Stigma we are all about inclusion, diversity and a judgement free community. All walks of life are warmly welcomed here no matter your identification, level, culture, age, shape, size, weight, sexual orientation, colour, or characteristics. 
What do I get: 
Introduction Video 
Warm Up Video 
8x Tutorial Videos: Twerk Basic Break Downs Of How To Do Each Move
Tutorial 1: Basic Twerk
Tutorial 2: Circle + Pop
Tutorial 3: Left + Right Twerk (Basic Variation)
Tutorial 4: Money Maker Shake
Tutorial 5: Left + Right Knee Twist
Tutorial 6: 3 Pop Drop (Basic Variation)
Tutorial 7: Body Rolls (Left + Right)
Tutorial 8: Rainbow Tap Twerk
Final Flow Mash Up Of Moves Video
Cool Down Video 
Extra Twerk Tips + Tricks Video
Bonuses:
Learn How To Twerk Basics EBook 
Twerk Basics Course Music Playlist (Spotify)
What you can gain:
Confidence 
Strength 
Self-love
Fitness
Flexibility
Fun
Laughter
Sensuality
Physical/Mental wellness
Commitment
Exploration of self, your strengths and abilities
Routine
Consistency
Self-worth 
Self-acceptance
Comfort within your own body 
Improved self-image + perception of self
Connection to mind, body, soul, emotions
Skill + Technique
Rhythm + musical enjoyment
Self-care
Creativity
Expression
Authenticity
And so much more. . .
Lets wobble, move, dance, laugh, learn and shake that booty beautiful 
Love, sparkles & vibes
Madeline Lee
x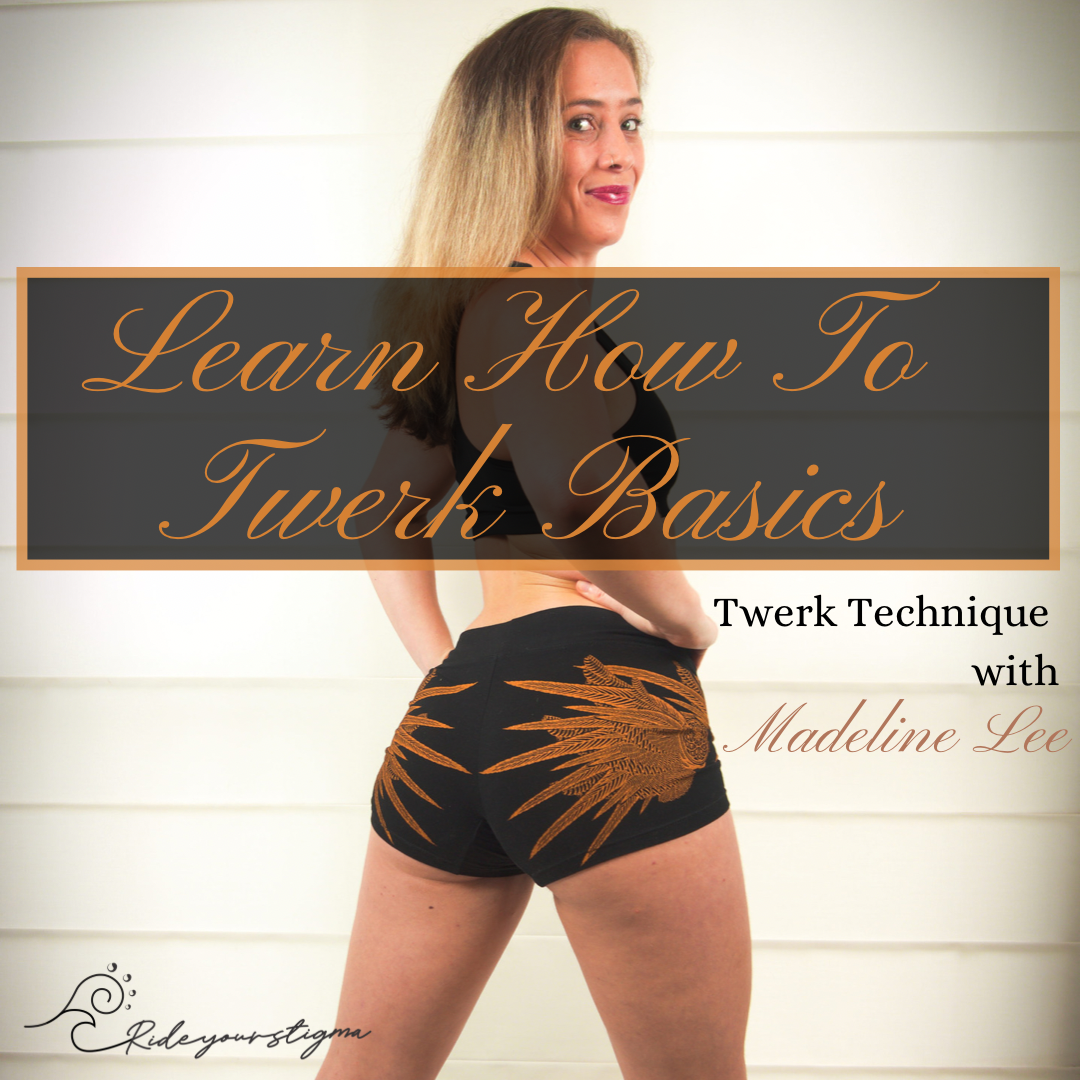 If you are still on the fence / want to learn more about the payment plans I offer please fill out the contact form below or book a free connection call
Book a Free Connection Call