Intuitive Woman's Circle
Regular price
Sale price
$55.00 NZD
Unit price
per
An Intuitive Woman's Circle, with Certified Intuitive Healer & Life Purpose Activator Madeline Lee
Finally my soul sisters, an in person evening of potently powerful connection, nourishing, expression, creation, inspiration, deepening, un-layering, shedding, celebrating, feeling, sharing, learning, and daym freeing ourselves in all of who we are in our natural skin!  
Walk with me to connect deeply and divinely with yourself & your soul sisters..
Sacred meditation
Sharing circle
Journaling exercise
Connections with sisters & self
Healing through feeling
Movement medicine activation
Oracle card messages
Nourishing snack platter
An evening where woman come together to connect and create safe, trusted space with each other. To deepen your relationship to self, soul, heart, love, shadow parts, challenging times, emotions, celebrations of growth, achievements and breaking chains of habits & cycles. A beautiful opportunity to step into discovering your self and soul development journey and birthing new inspirations from new made sisterships. Dancing off shame and embodying all of your natural essence and beauty!
All woman are welcomed, no previous prerequisites needed. This Intuitive Woman's Circle evening is highly recommended for the woman who are here to show up for themselves, desiring to feel part of a soul-family, making change in the world, looking for real & raw truth, feeling emotions, dancing, laughter, learning, sharing, teaching, inspiring! Some may be here to challenger themselves and it is all very fresh and new. Others may find this kind of evening is something very familiar for them, maybe she has even held her own of this kind, she may love this immersion of love, beauty, expansion, pleasure, expression, wild, peaceful and grounding. 
There are no limitations here beautiful soul, we are here to to feel the euphoria in the magic of our soul-selfs and with our soul sisters!
Intuitive Woman's Circle Evening's are a regular frequency, approximately every 6 weeks. Please see below for our next upcoming date. Feel welcomed to subscribe to the ride your stigma email list if you would like to recieve updates of the next coming dates and events. Or you are welcome to email or private message me your interest so I can contact you when new dates and events are released. 
Our Next Upcoming Date:
When: Friday 6th October 2023, 6:30pm
Where: The Theosphical Hall, Orewa Auckland (9E Forest Glen, Orewa)
Investment: $55 Per Person - Limited spots avaliable, my full intention in this space is to keep in intimate, close, connected, safe and full of love, holding and qaulity. Please ensure you purchase your ticket in a timely manner if you know it is aligned with your soul, this way you will not miss out and get to witness and feel the whole experience!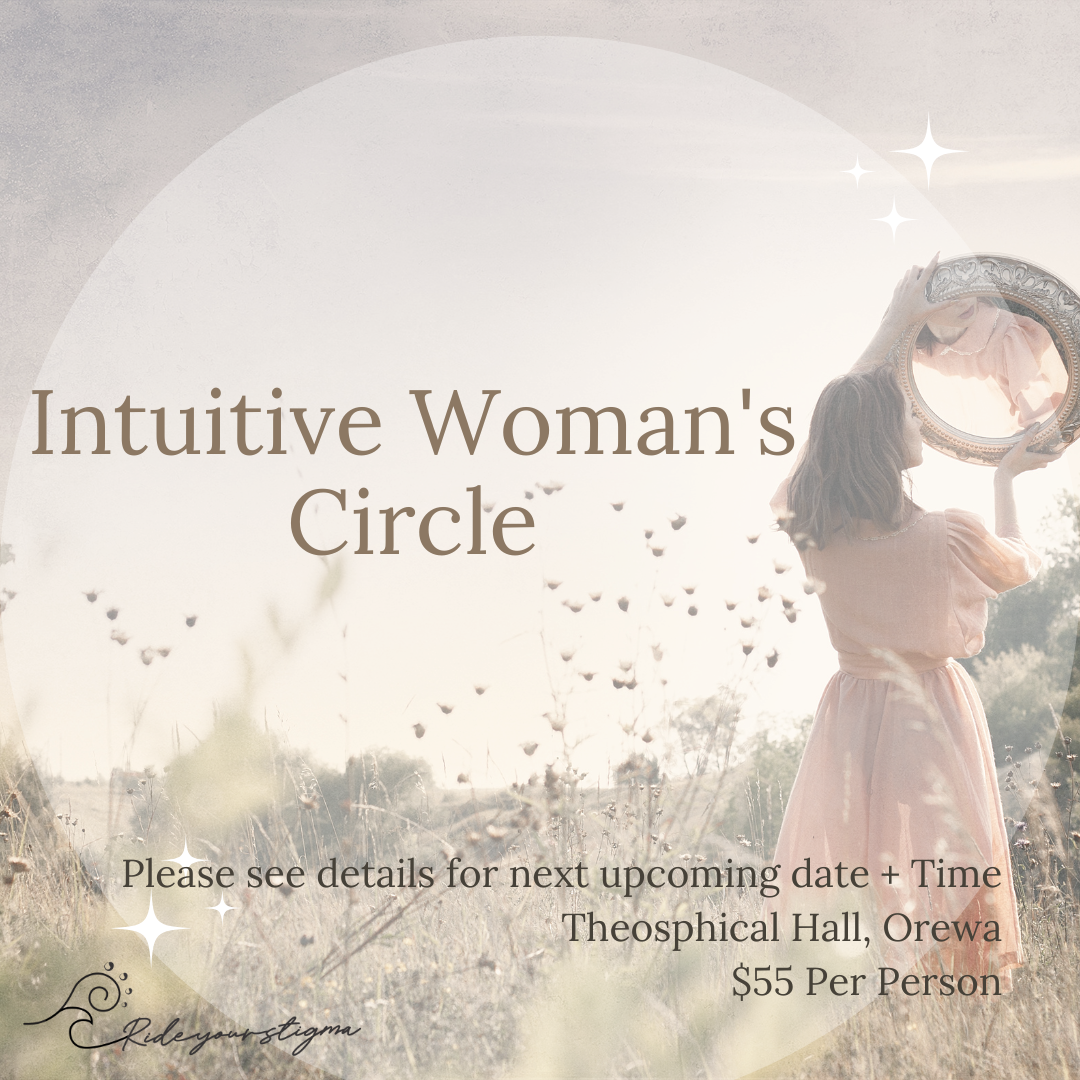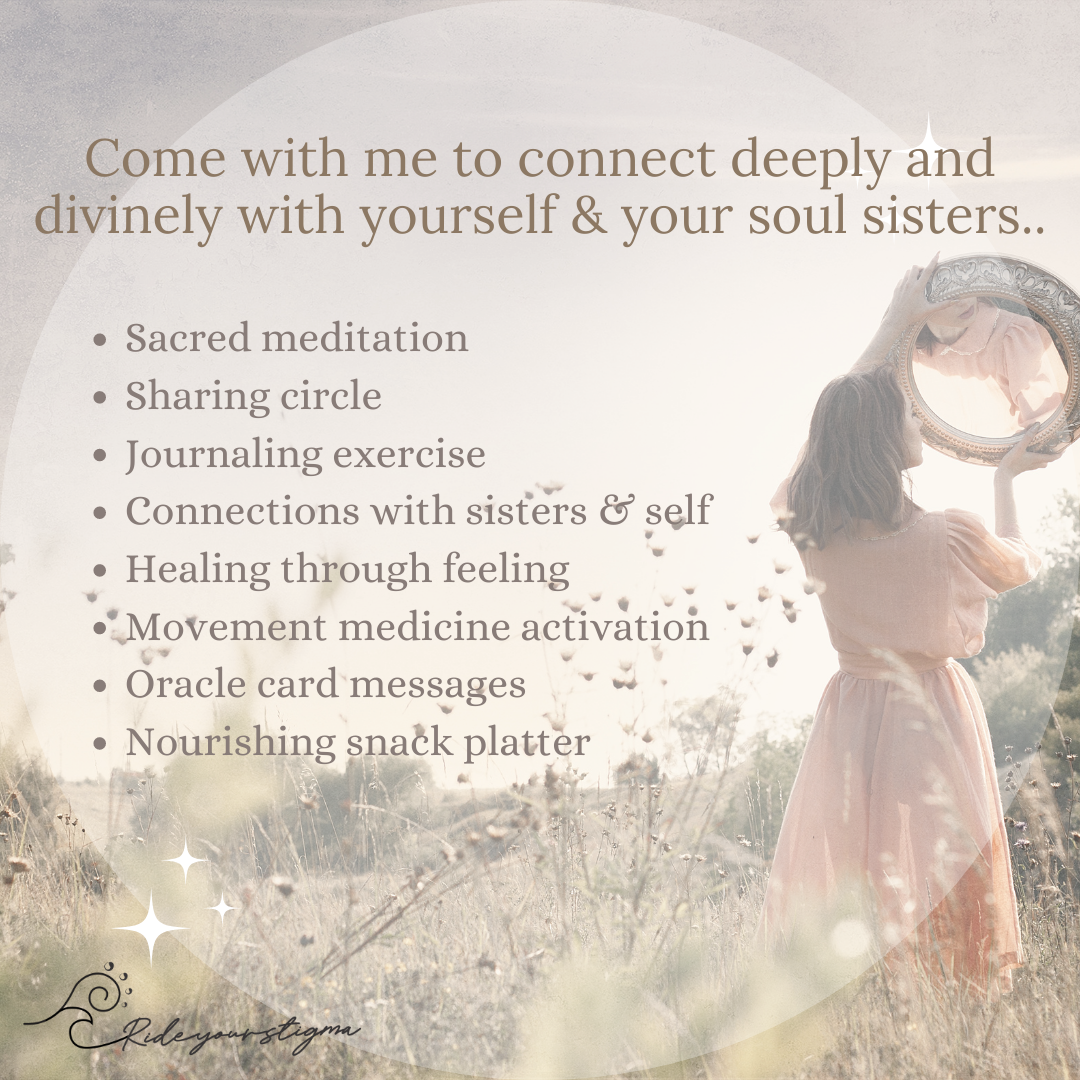 If you are still on the fence / want to learn more about the payment plans I offer please fill out the contact form below or book a free connection call
Book a Free Connection Call