1:1 Herpes Support (30 min call or message)
Regular price
Sale price
$37.00 NZD
Unit price
per
30 minute support call or 30 minutes support messaging with Madeline Lee 
Are you newly diagnosed with the herpes and you don't know where to start? 

maybe you have lived with the herpes virus for a long time but been in a long term relationship?
maybe the virus/stigma/shame has not surfaced until now and recently the impact and signs keep coming up for you over and over again to dig deeper, learn more about your body, the virus, stigma, shame, fear, sex, intimacy, self-worth?
You may be wanting to have more open, vulnerable and conscious conversations with yourself and others?
Well beautiful soul, l am here to support you!
***Ask me anything herpes, life and herpes life related!?*** 
Some things we can cover but there are no limits:
Herpes facts and education 

Support and guidance with how to disclose to a partner

Physical symptoms + management

Natural tips + remedies

Breaking through fear, hurt, shame + stigma

Support resources

Sex, relationships, intimacy, self-pleasure and self-care

Supplements, medication and treatments 

Lifestyle, nutrition, food, hydration and sleep 

Stress impact and management

Mindset, self-talk, healing code practises, affirmations of healing physical through mind, body and soul

Minimizing risk, safer sex, protection and prevention 

Diagnosis, labels, testing and understanding it all!

Discovering your personal triggers and prodome symptoms
How illness/herpes presents through our physical body through connection of deeper core meaning with our suppressed emotions, past, generational pass down etc (the more intuitive, holistic and spiritual approach)
and so much more...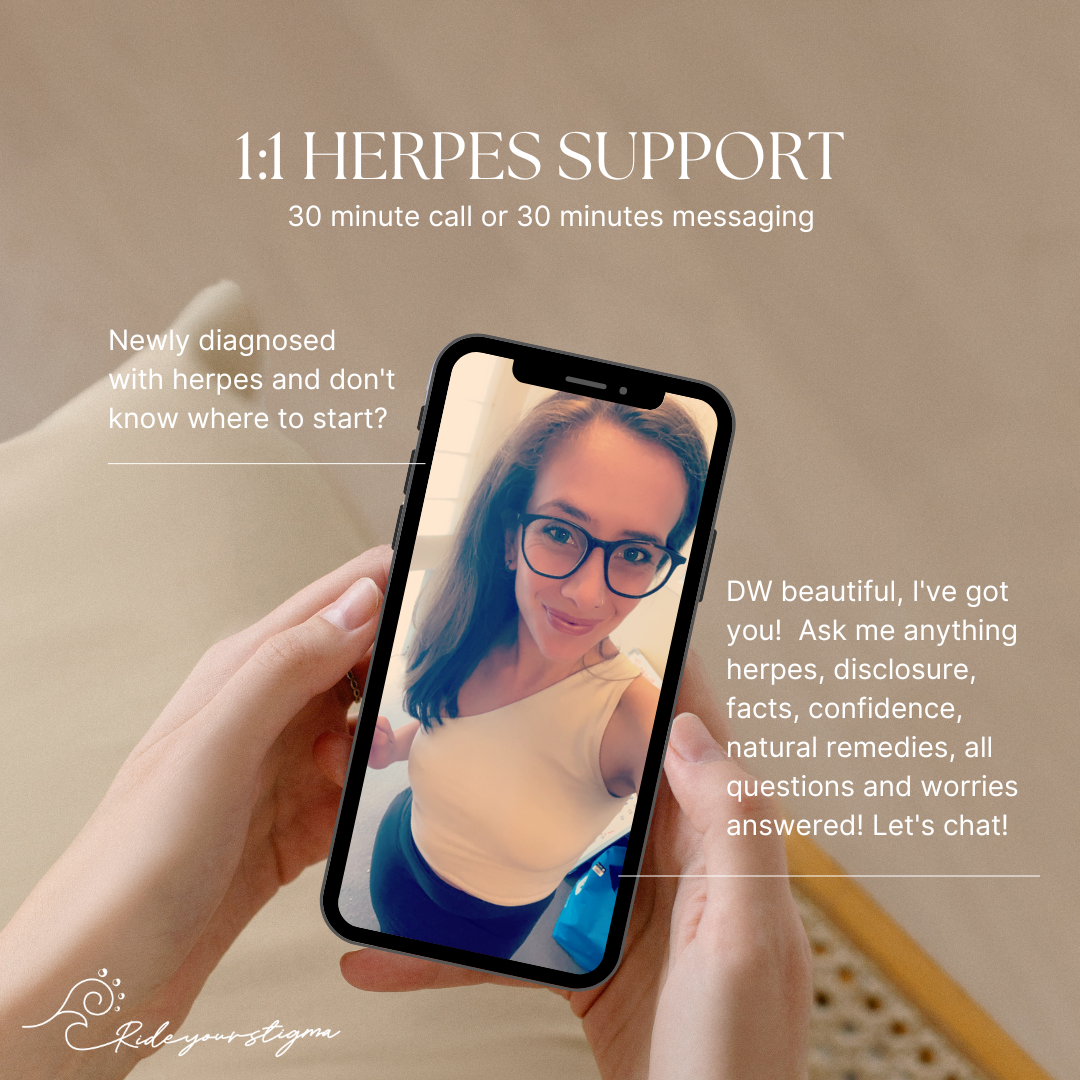 If you are still on the fence / want to learn more about the payment plans I offer please fill out the contact form below or book a free connection call
Book a Free Connection Call